Back in Februray, I was lucky enough to shoot this elopement on the Isle of Skye in Scotland, at Becy's workshop. I truly fell in love with Betty & Afnan's story that day, and the vibes were just perfect.
The Isle of Skye is known as the "misty island", and this elopement is about to show you why. It's one of my favourite places for an elopement in Scotland, which all kinds of sceneries, and the moodiest ambiance you could ever imagine. From rain to sun and then fog, you truly get the meaning of "4 seasons in a day there".
My dream is to live on the Isle of Skye one day, and shooting an elopement there was just amazing.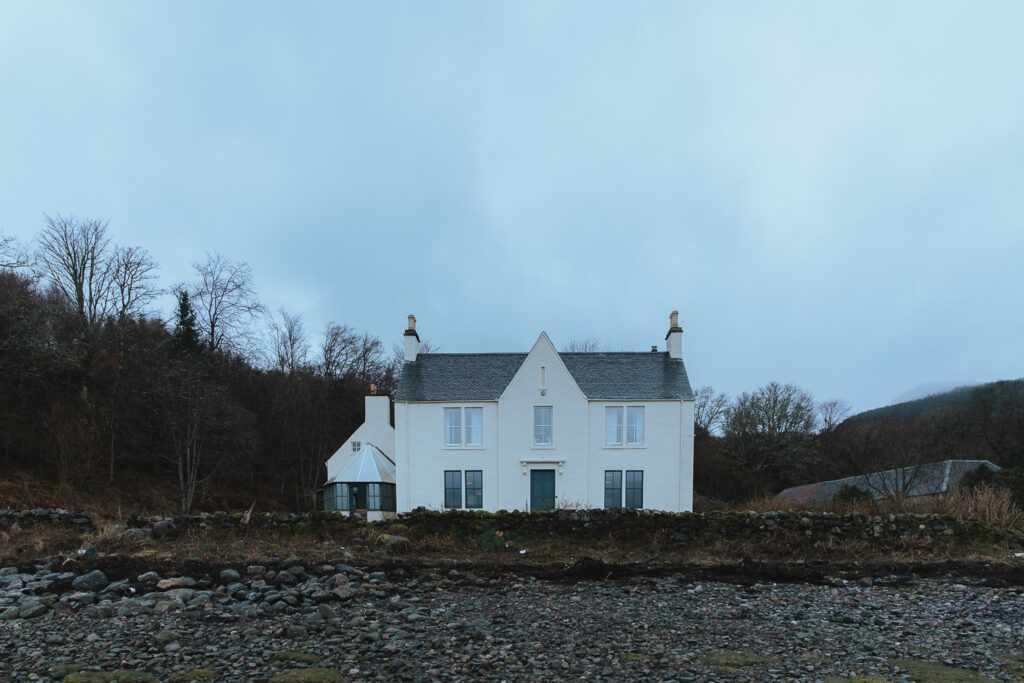 We started the day at Tulach Ard House, a beautiful and cosy house set just outside of the island. Starting with a cosy bath while the rain was pouring outside, Betty & Af enjoyed some quiet time together.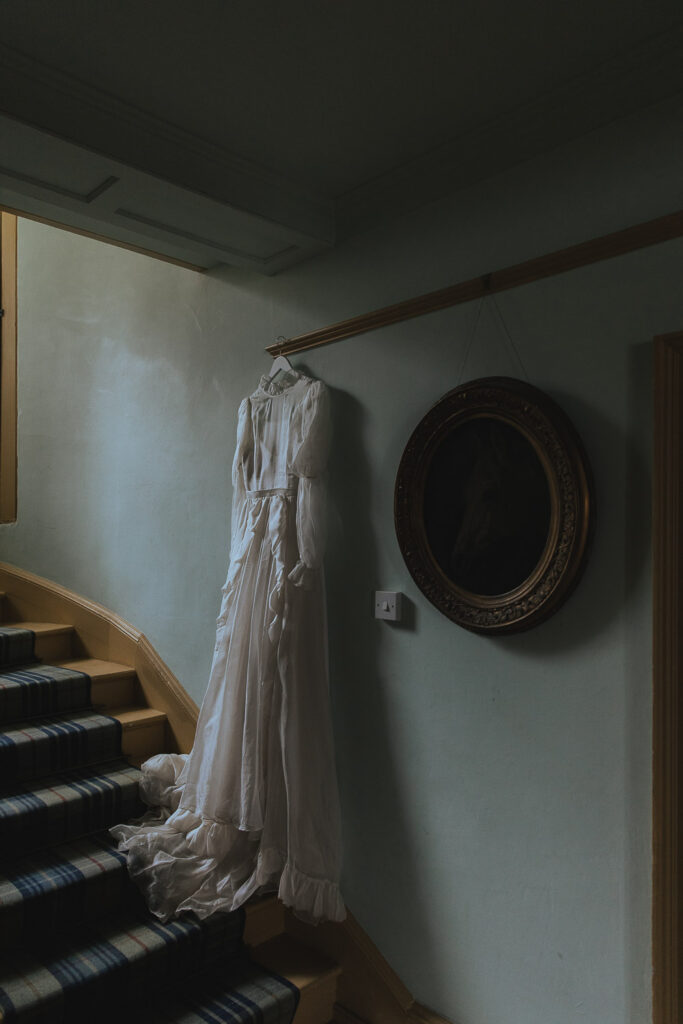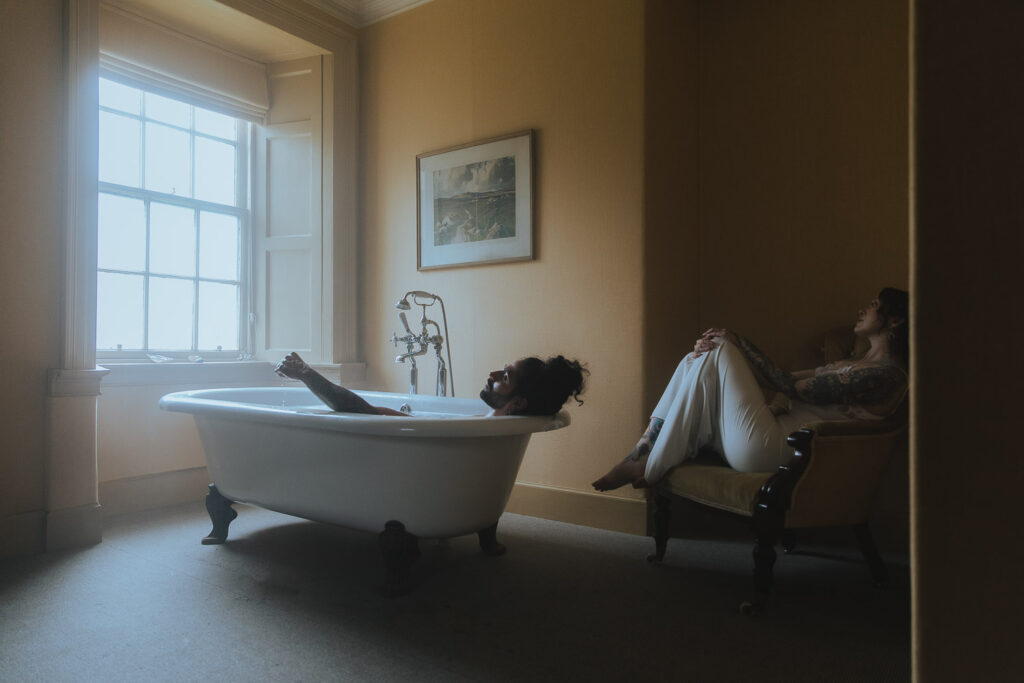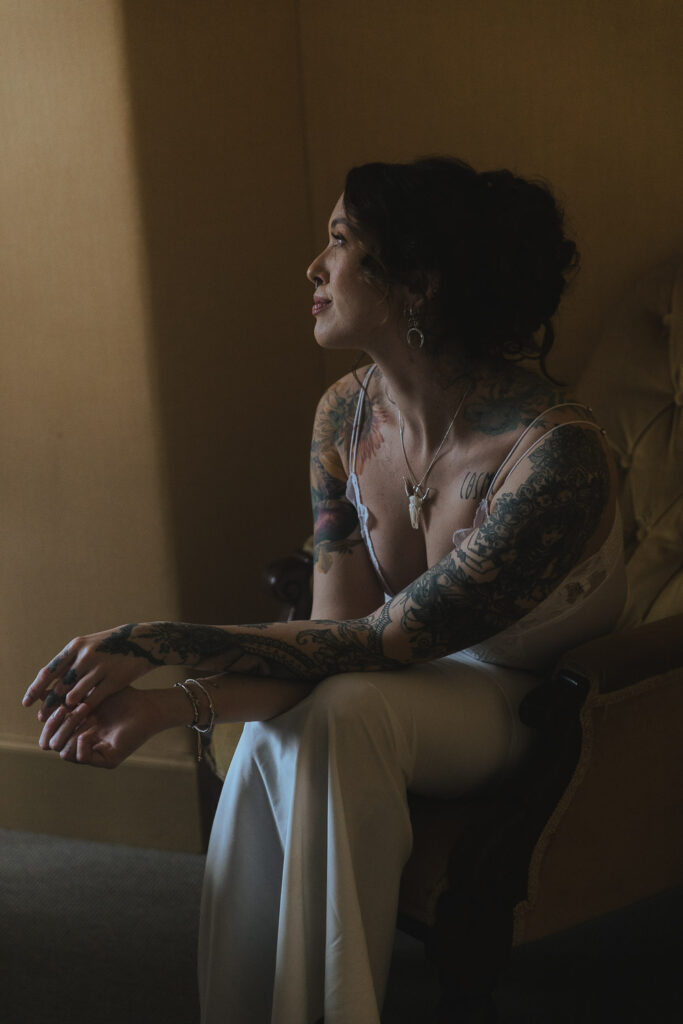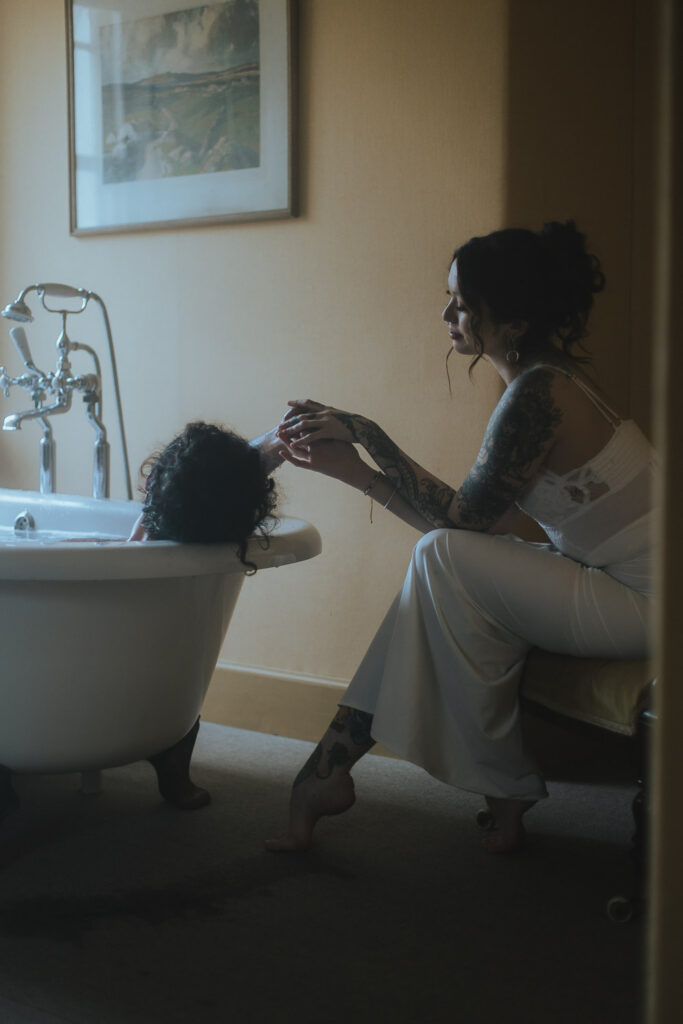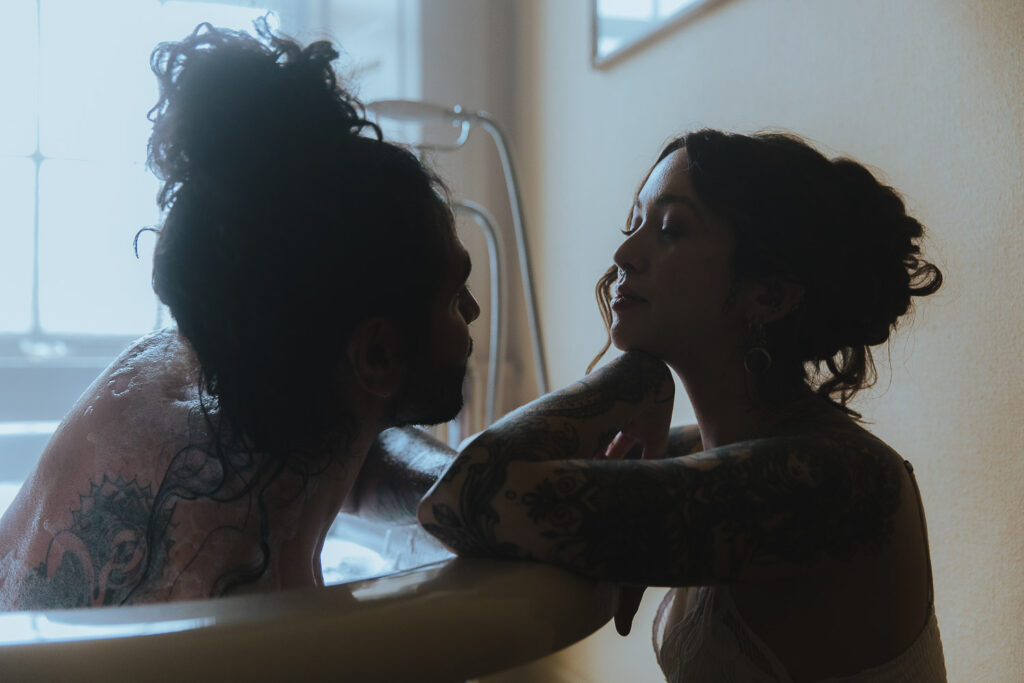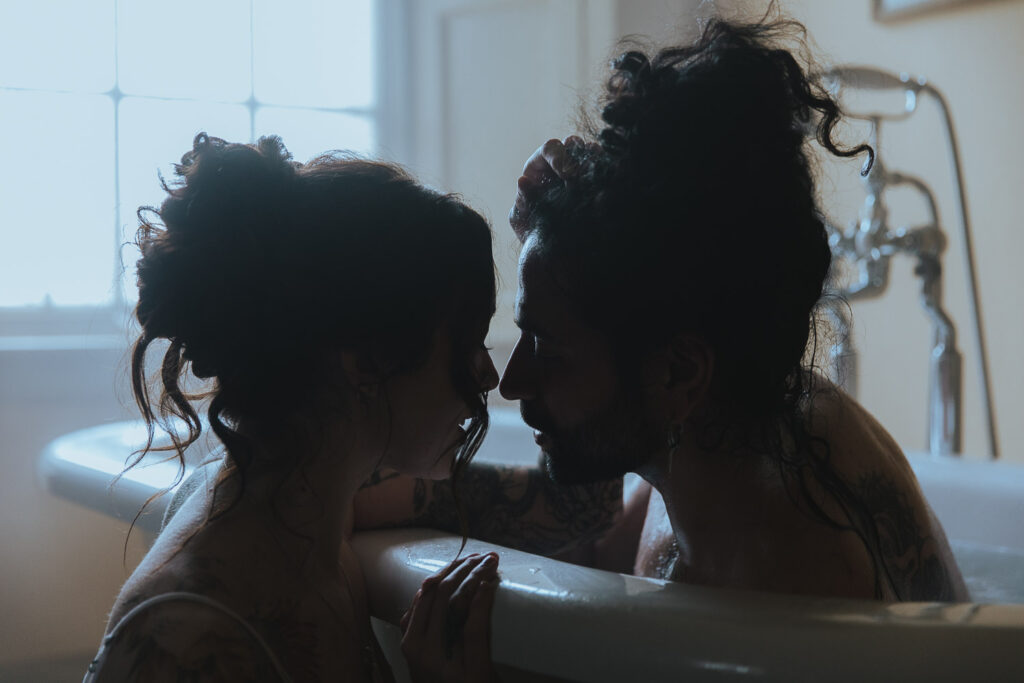 They then got ready and each wrote their vows separately on each side of the house. Before heading out, they had an emotional first look in front of Loch Alsh, and we took some time to get creative with some individual and couple portraits.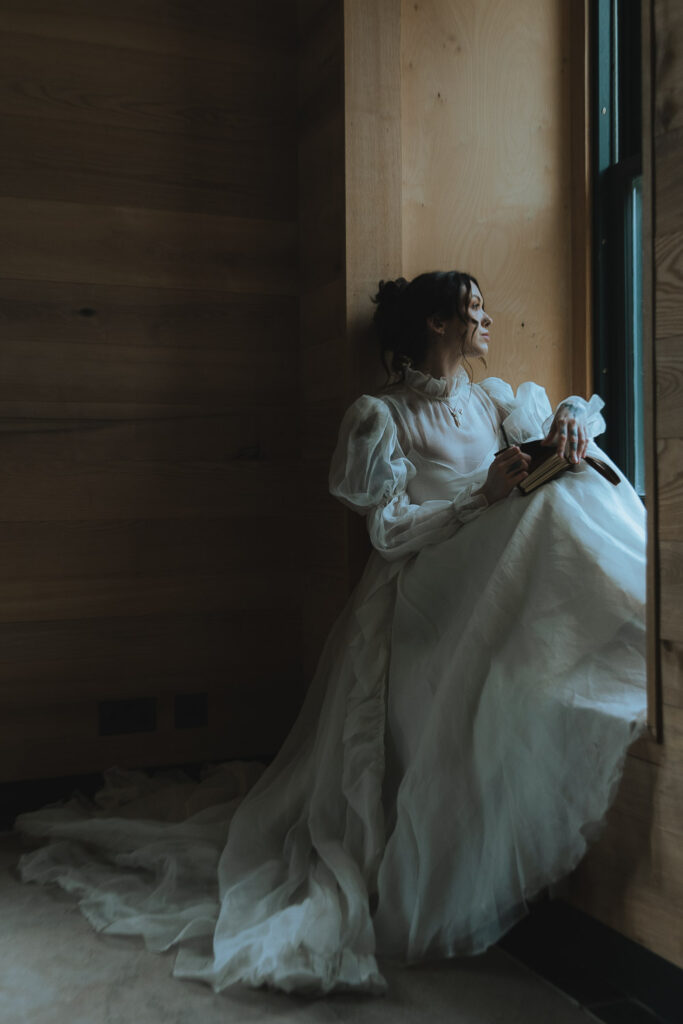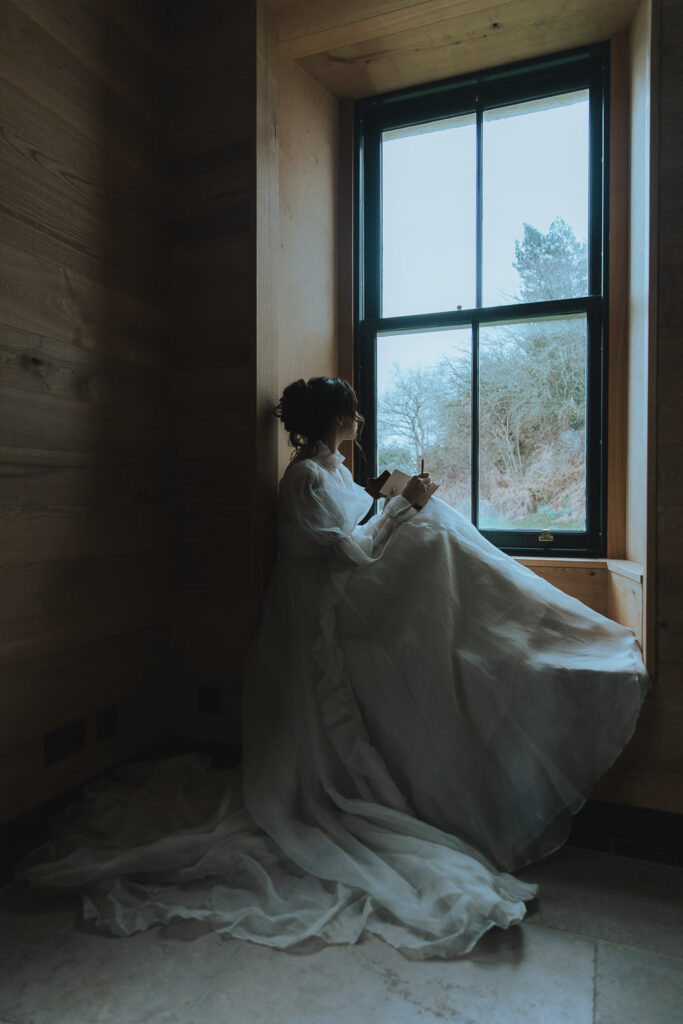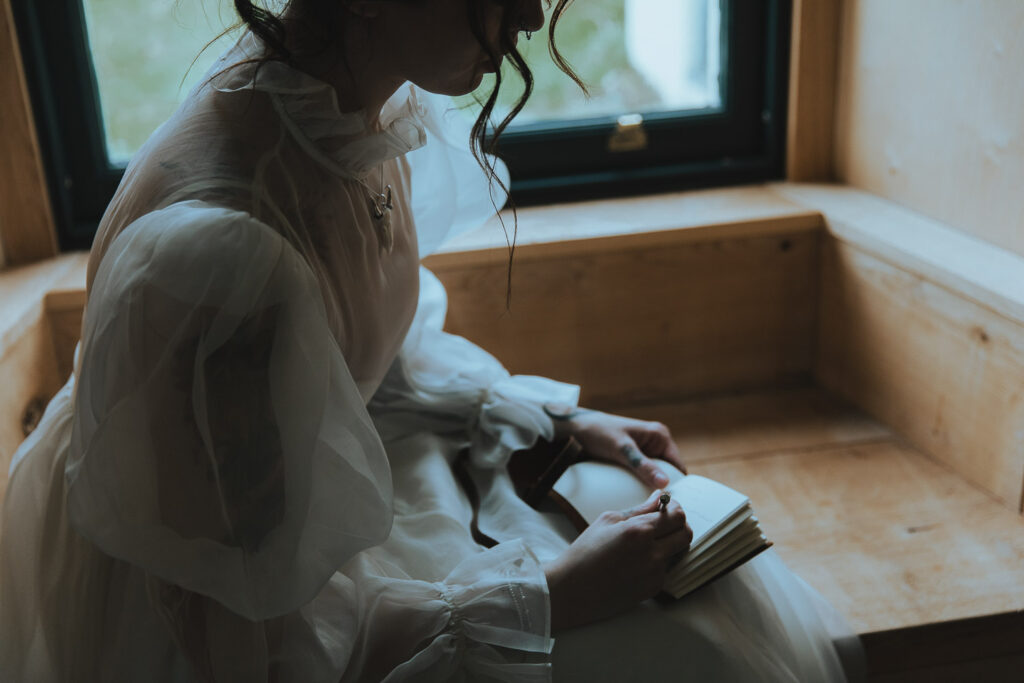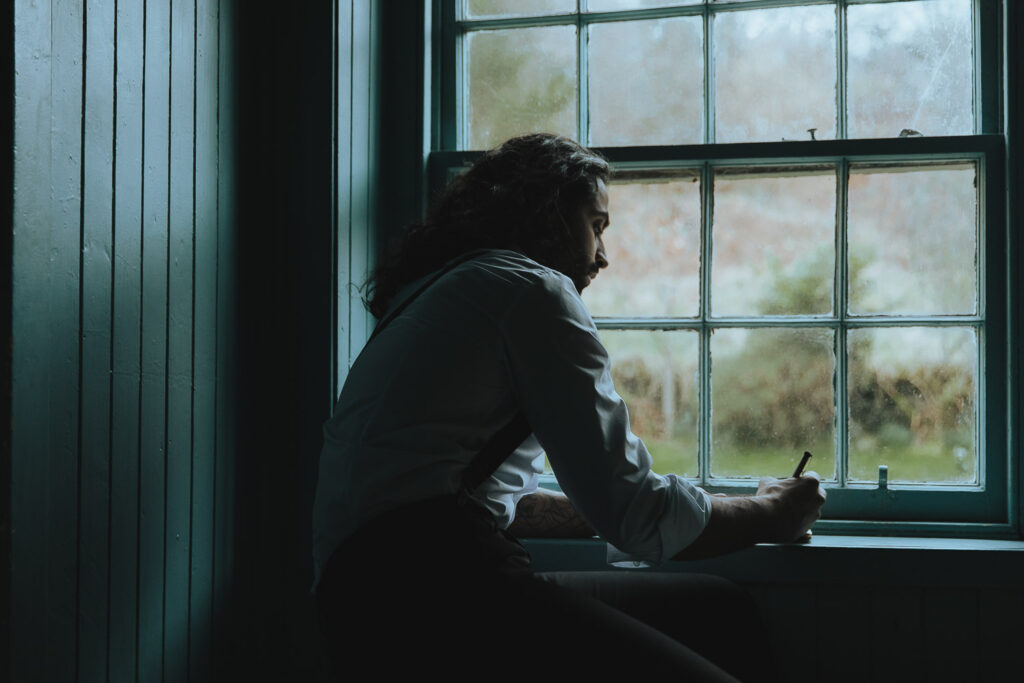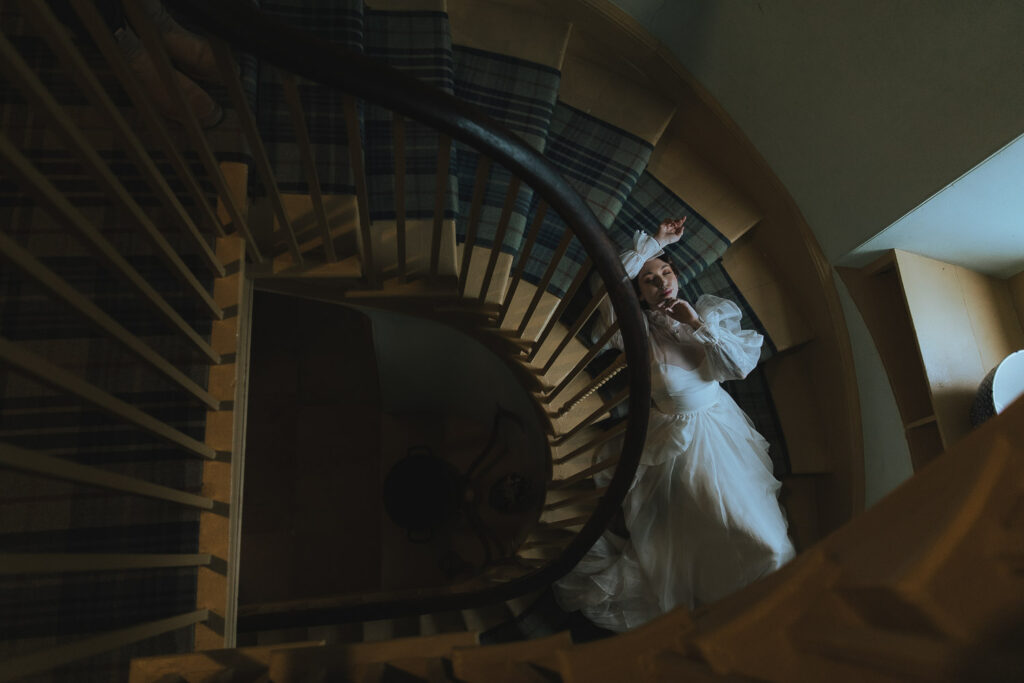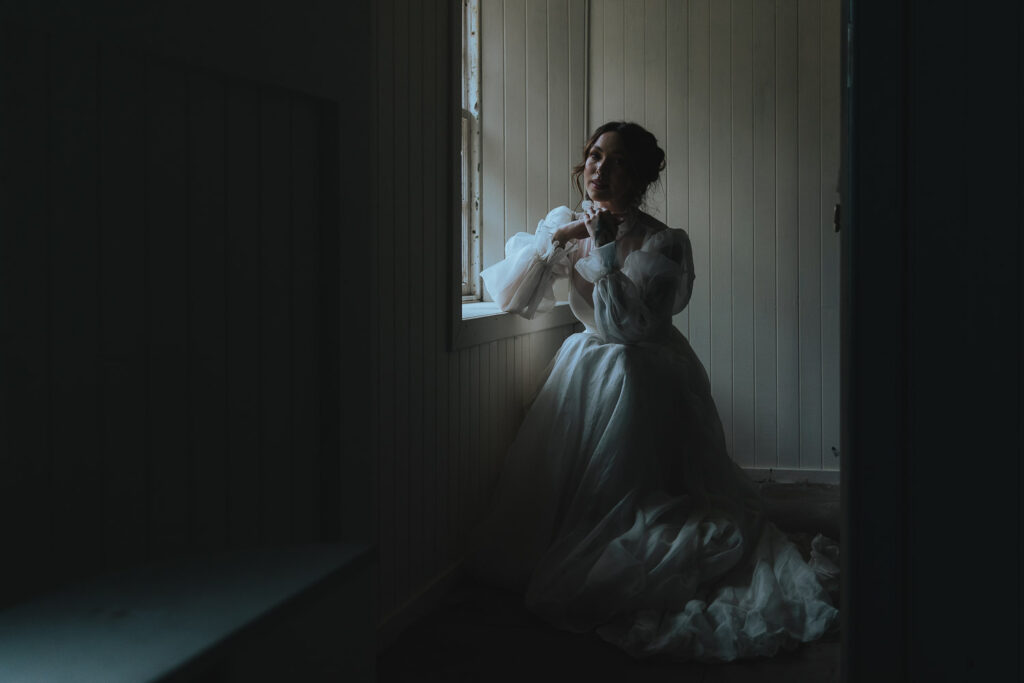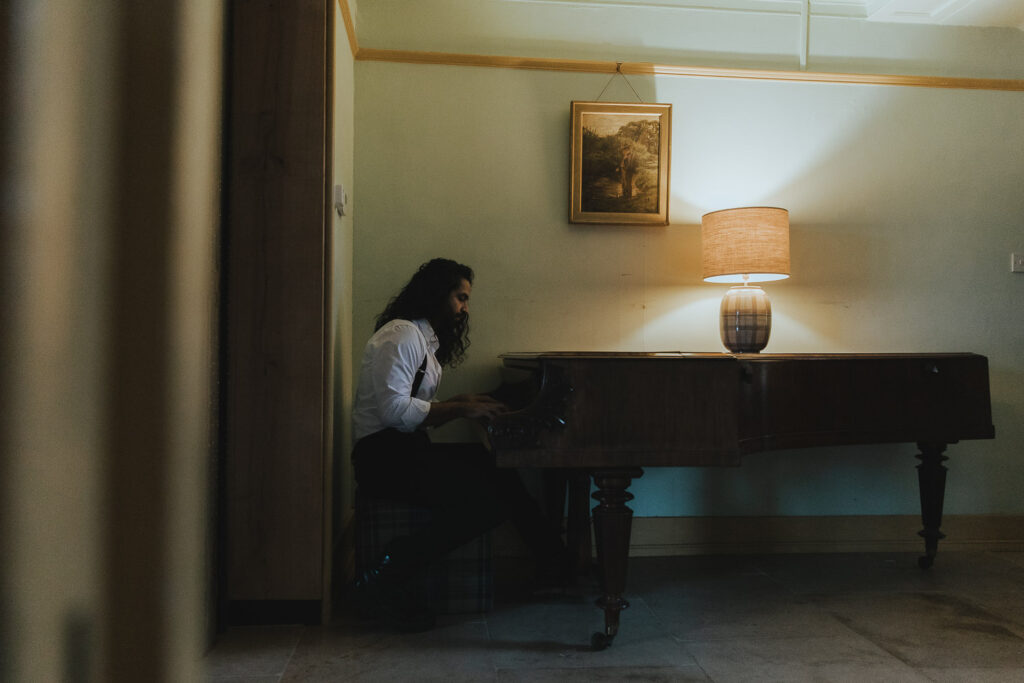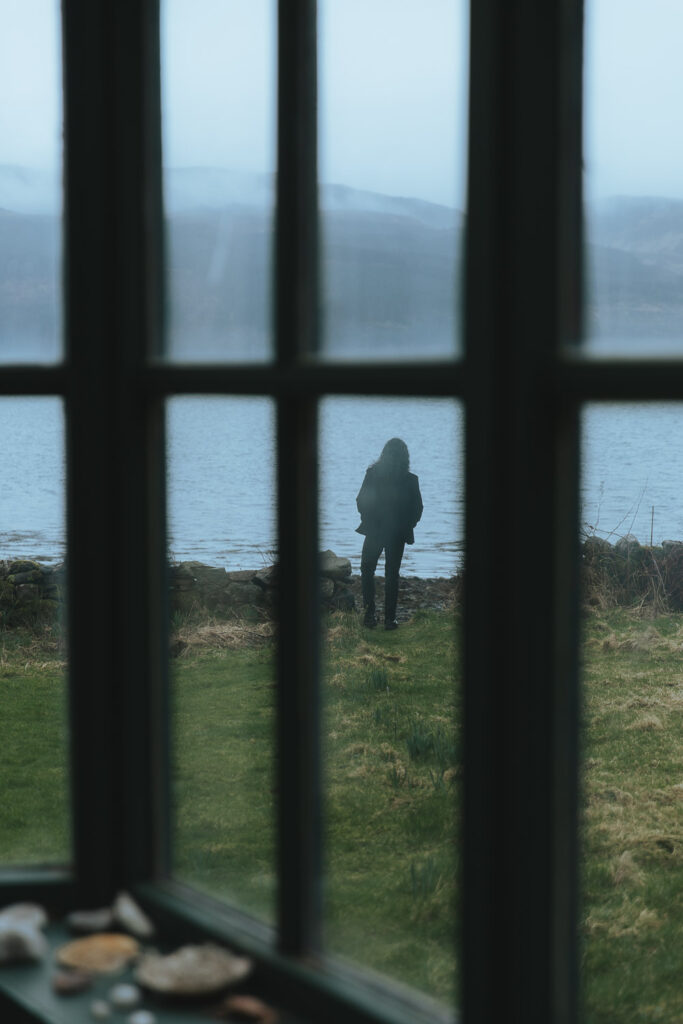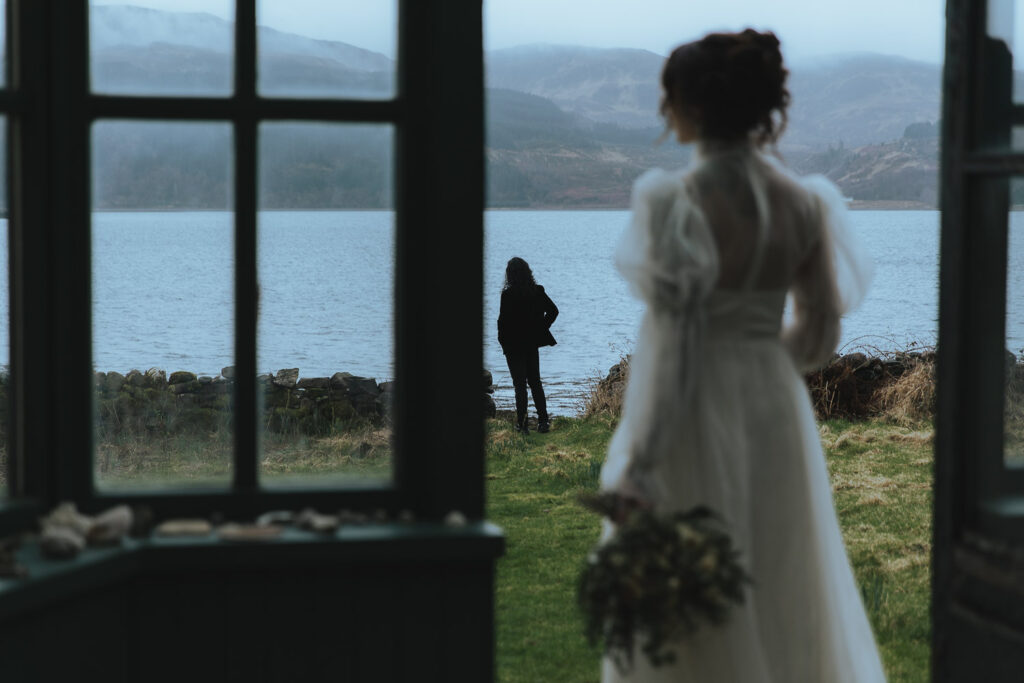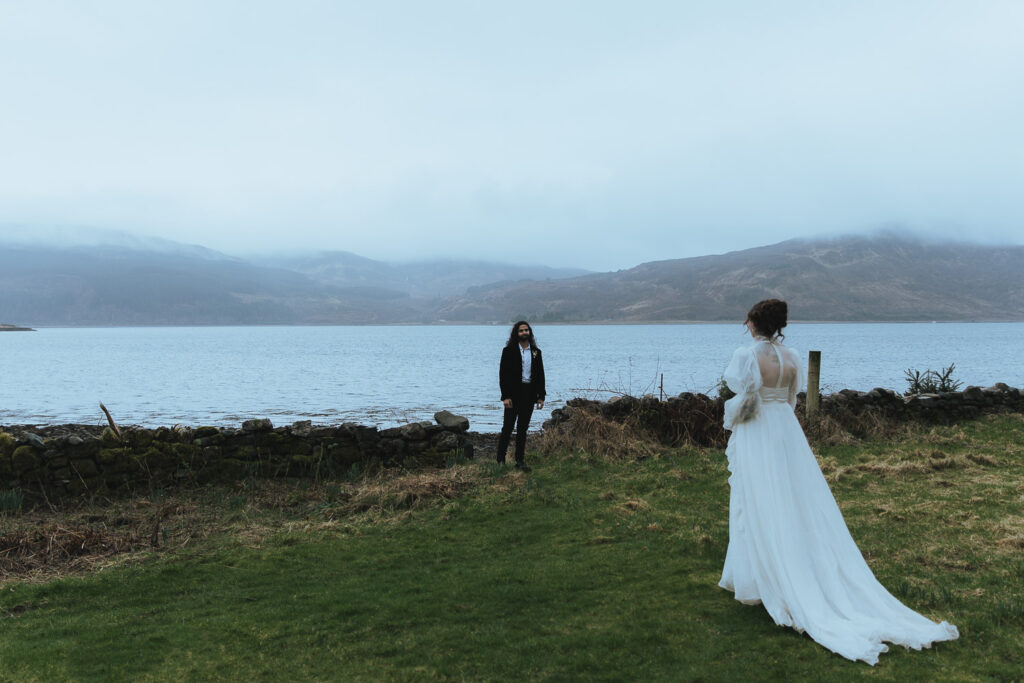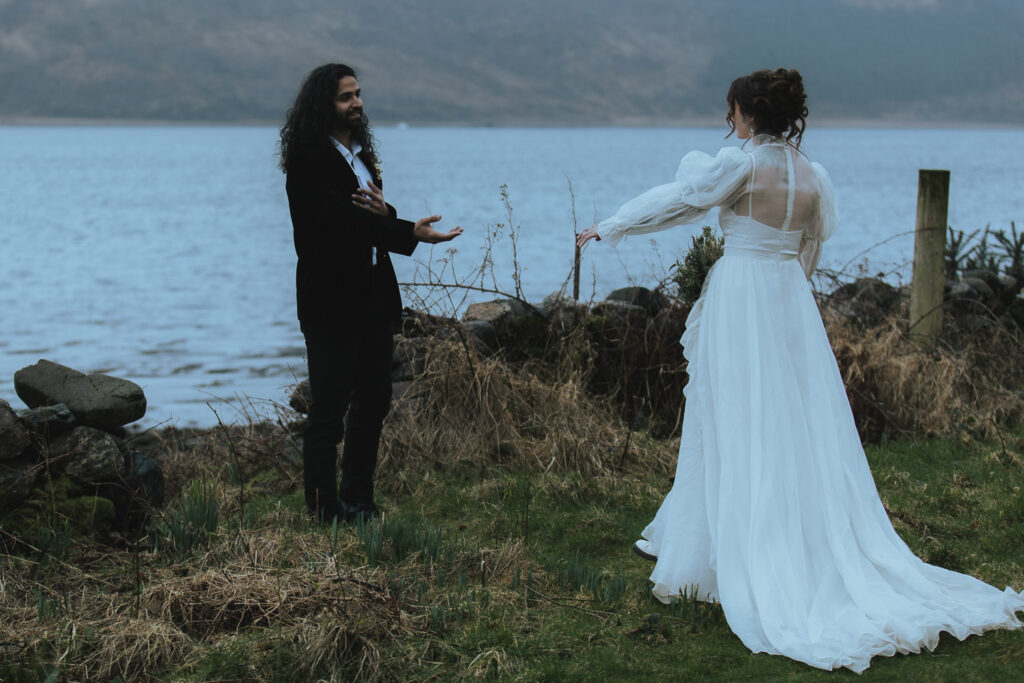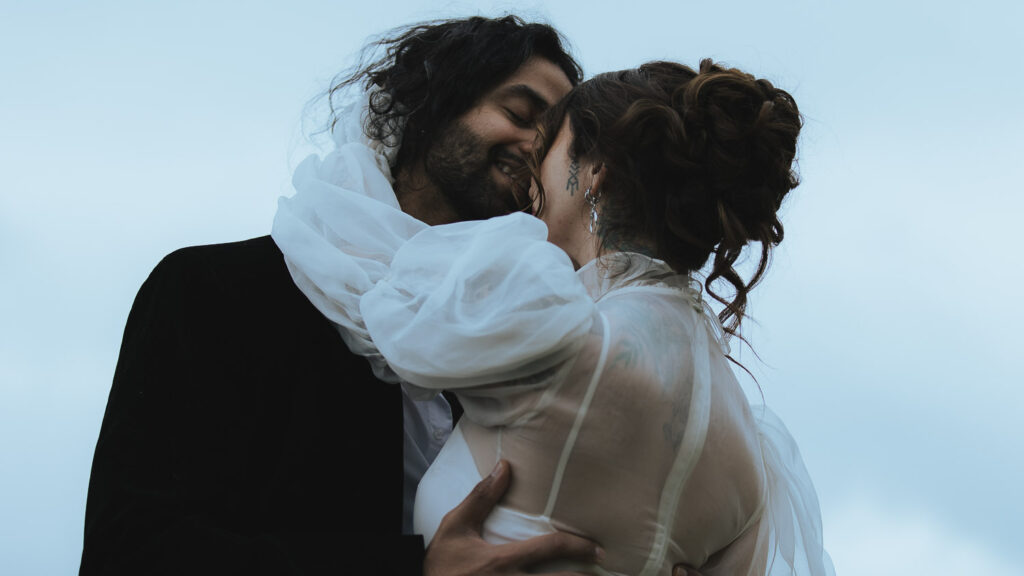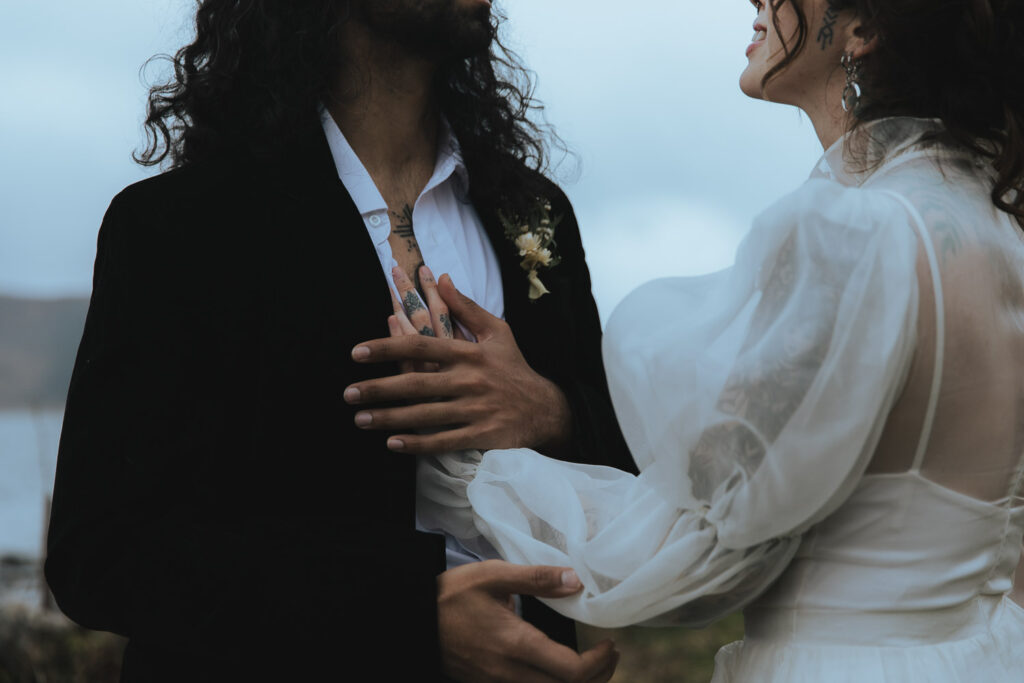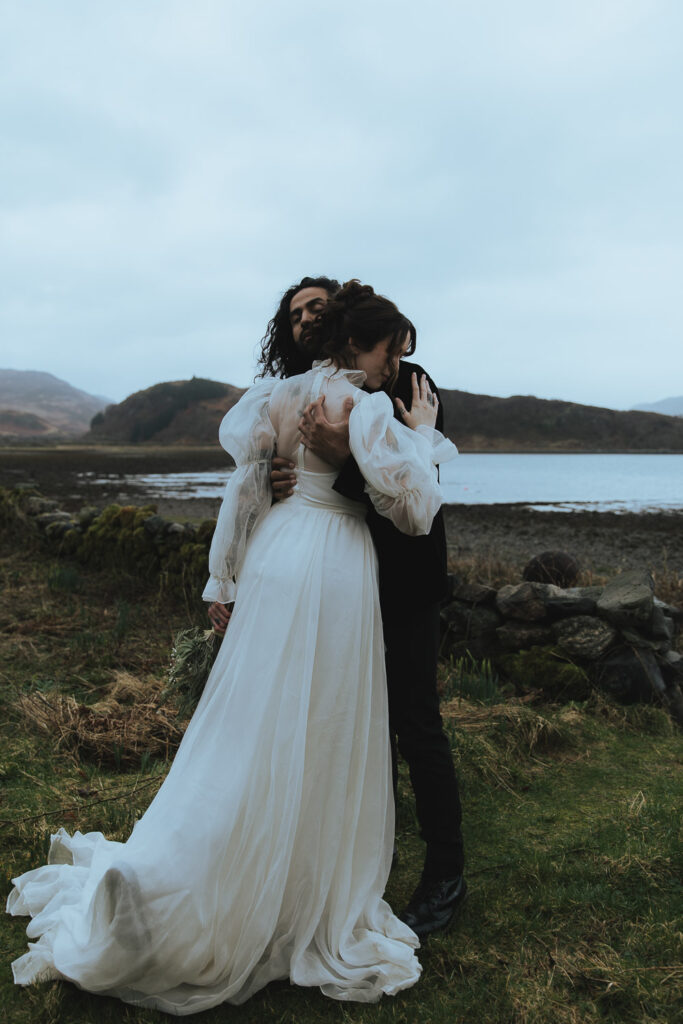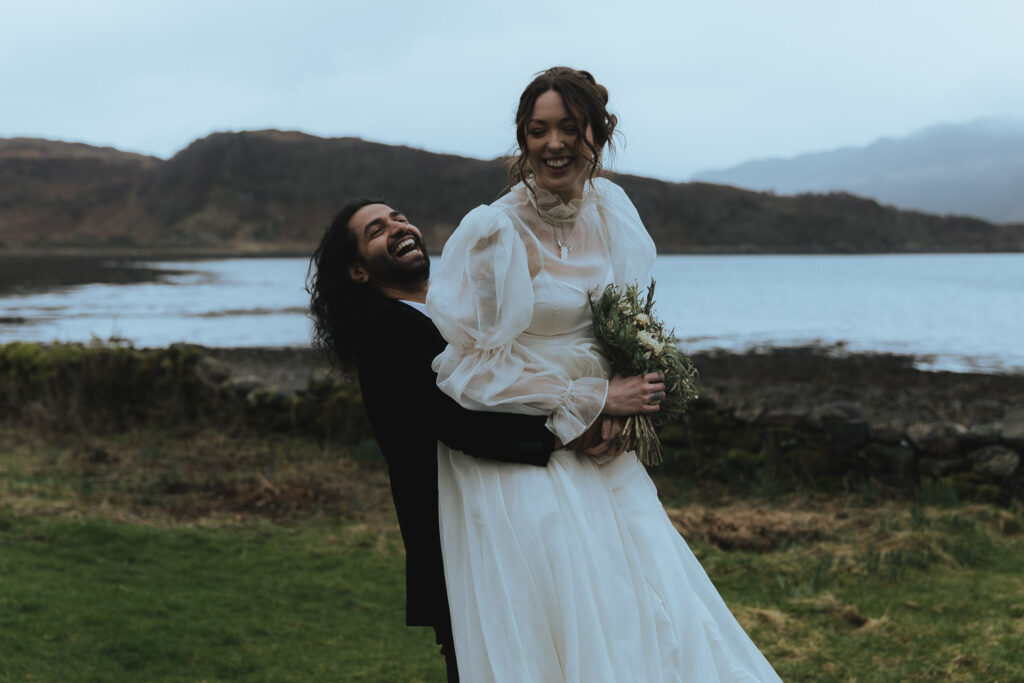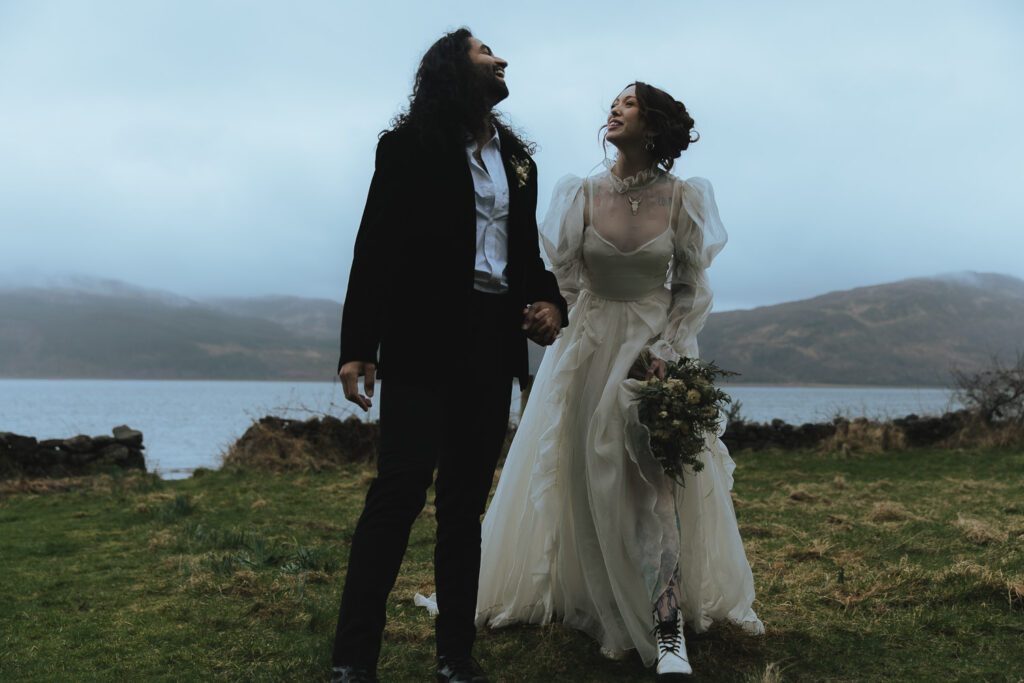 We then headed to some nearby castle ruins on the Isle of Skye for their ceremony, led by Francesca, their lovely humanist celebrant. At that point it started pouring again, which made the atmosphere even more magical and romantic. To celebrate, they ran on the cliff and we made some couple portraits which turned out so intense and romantic.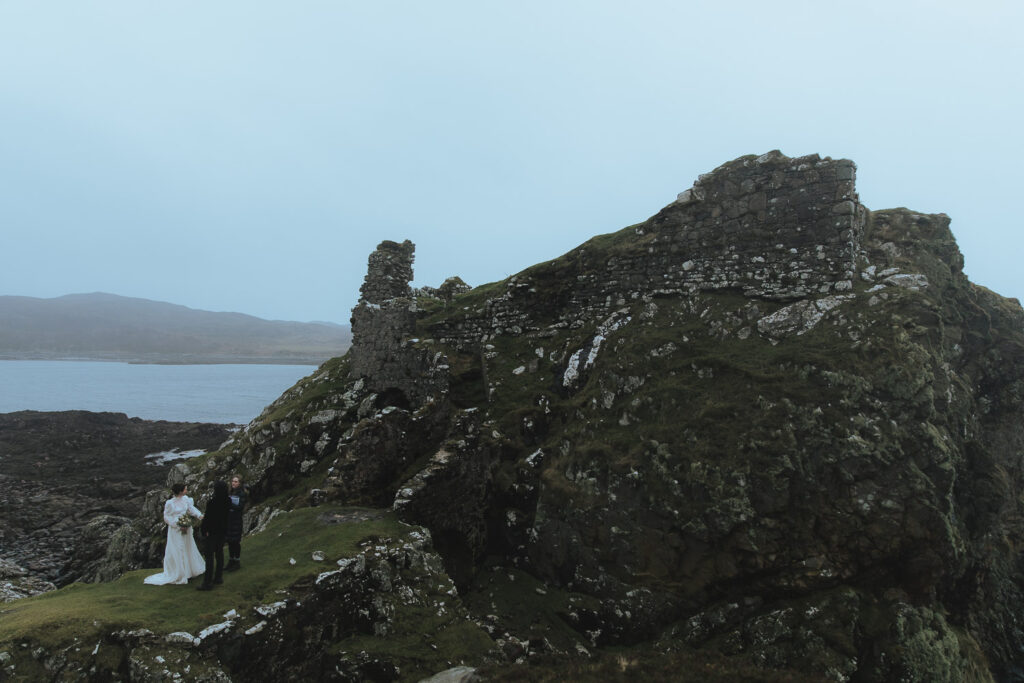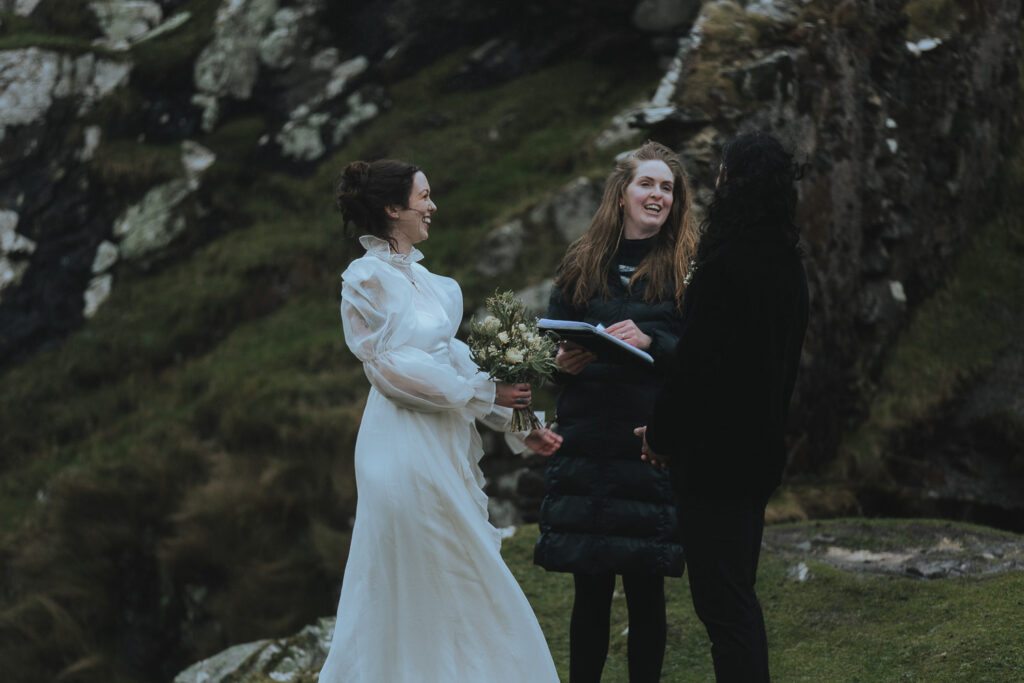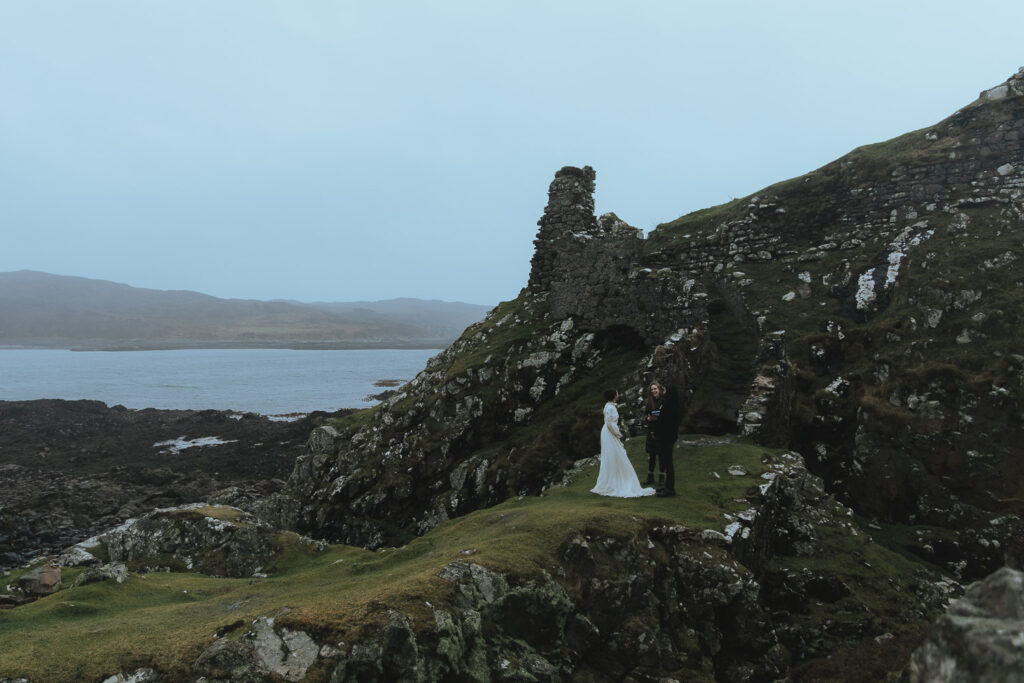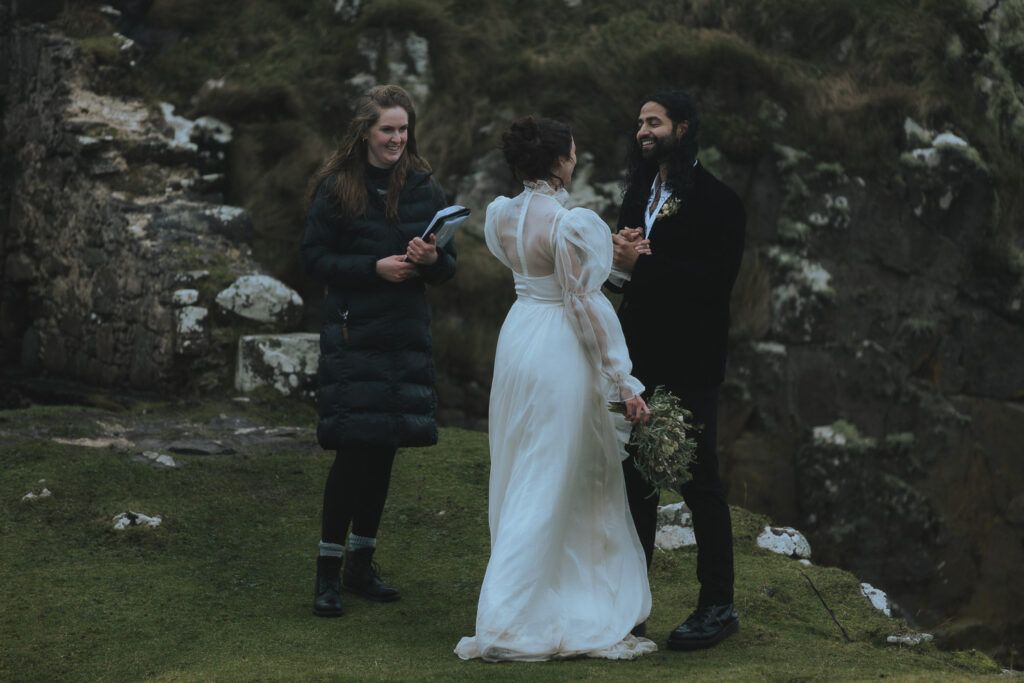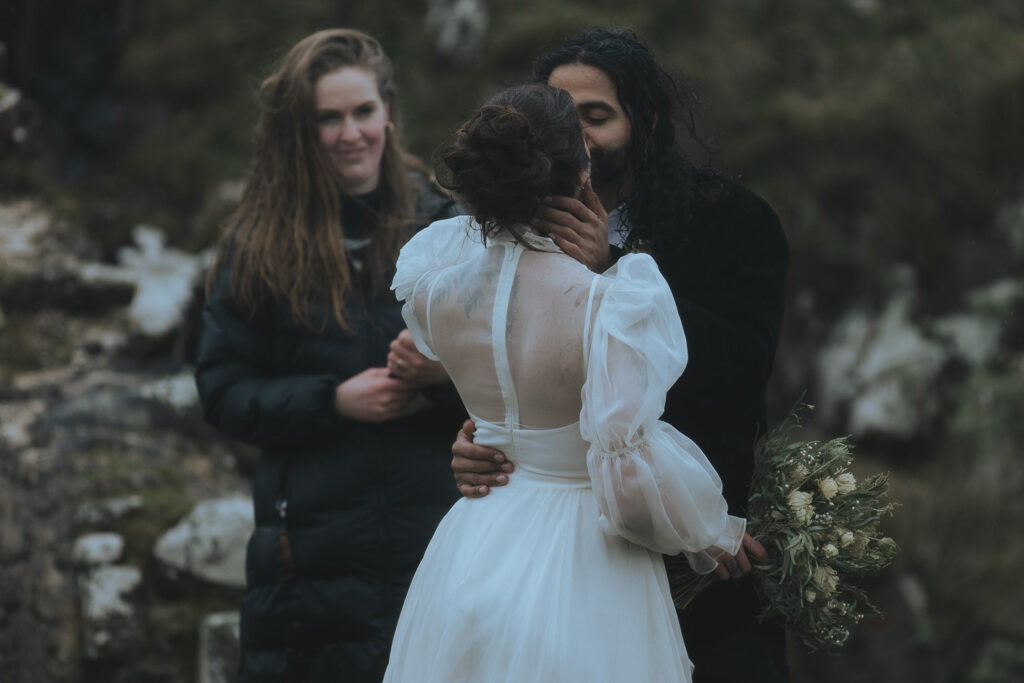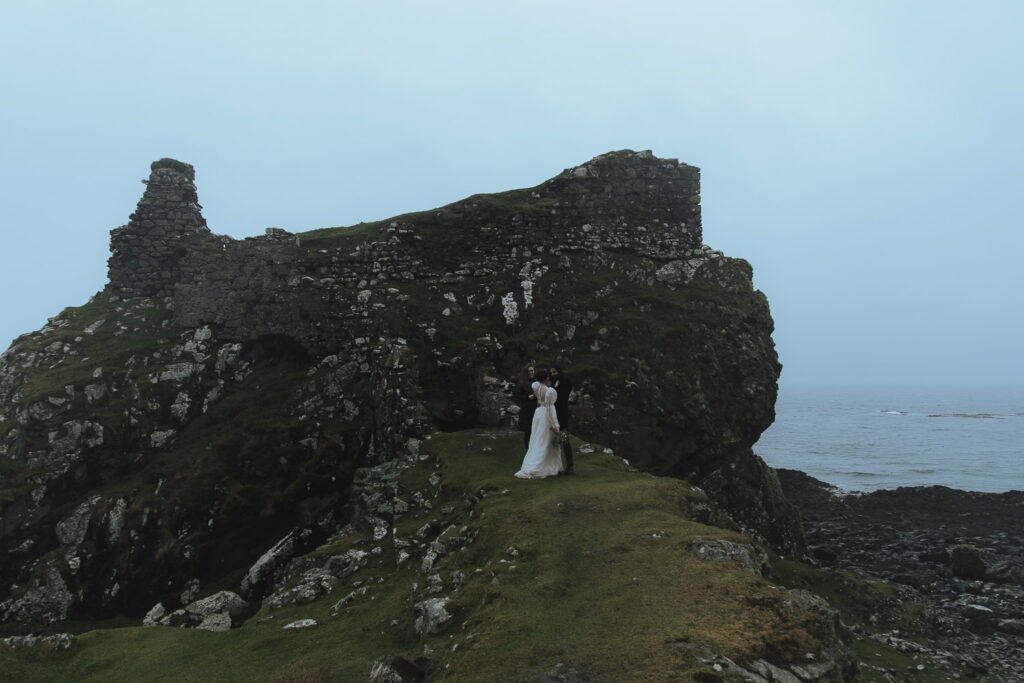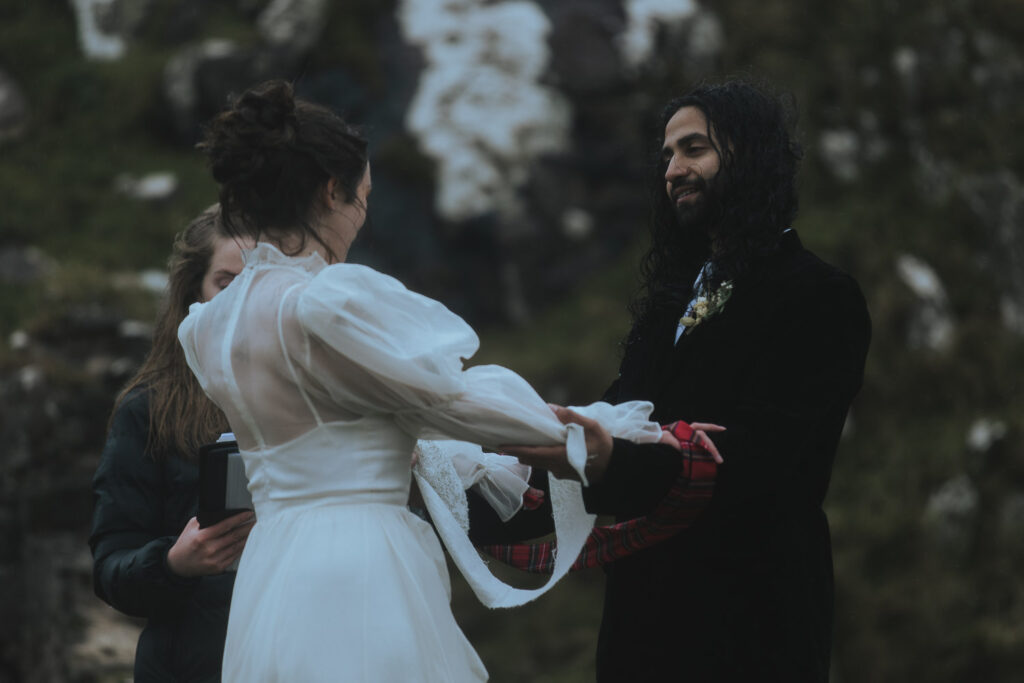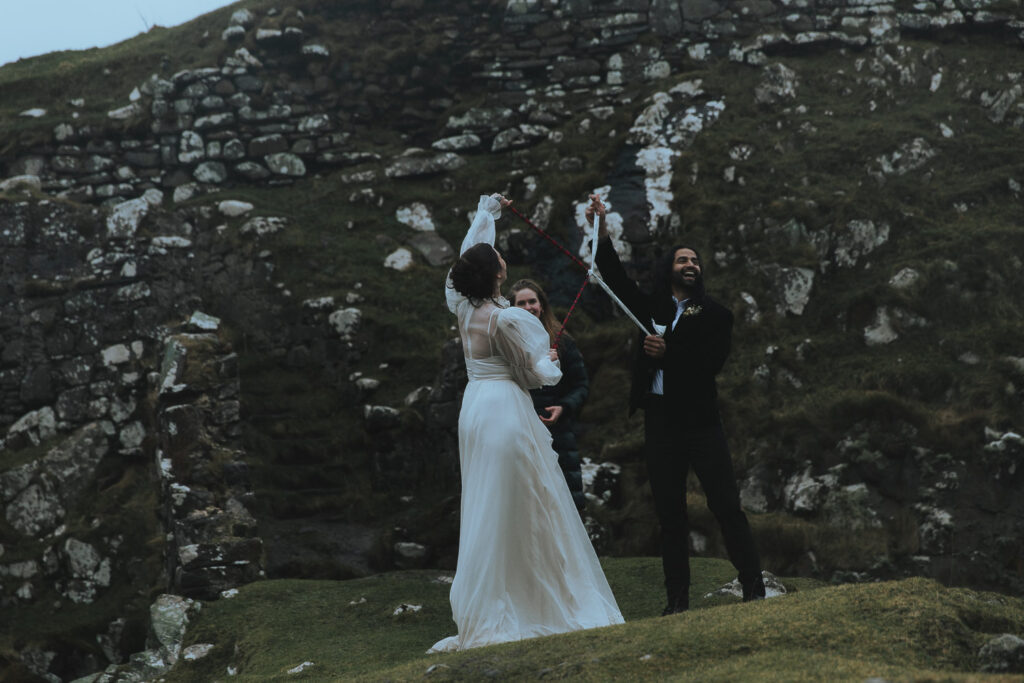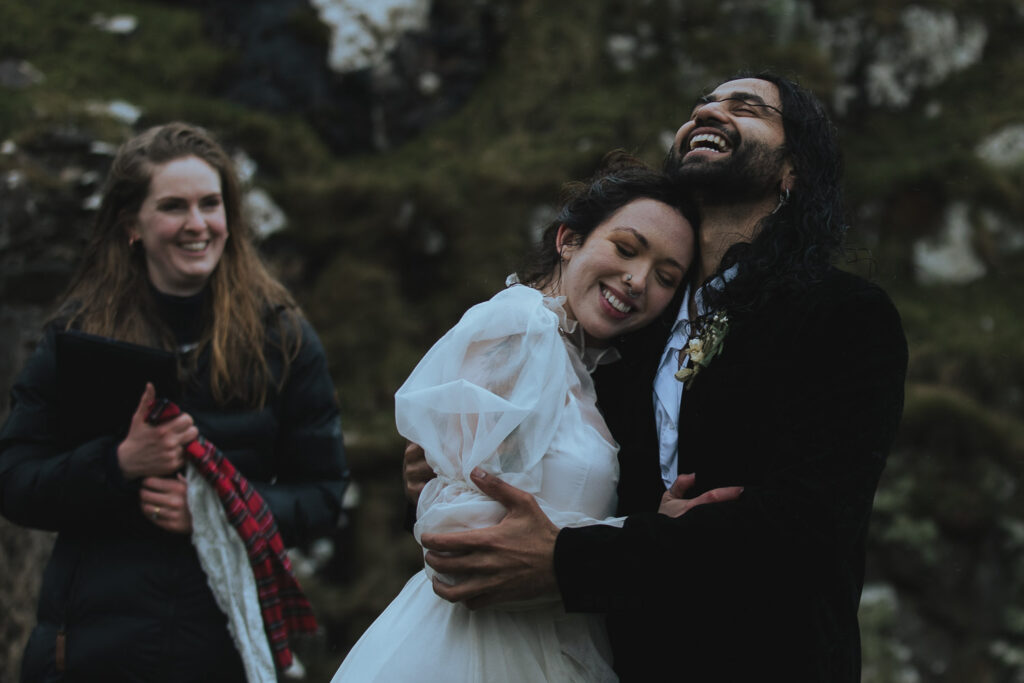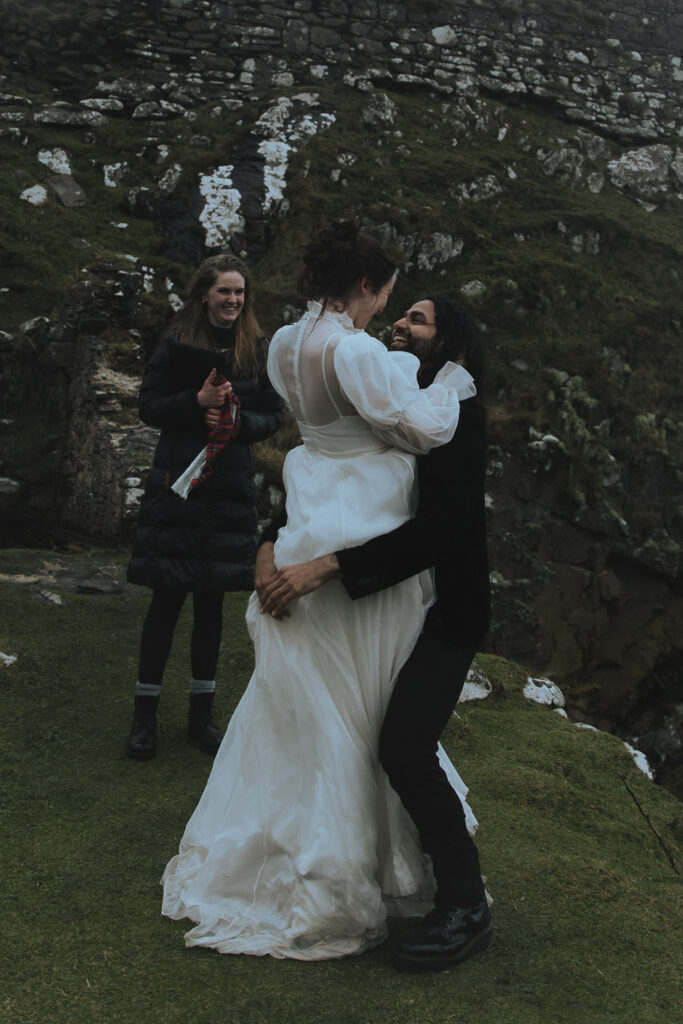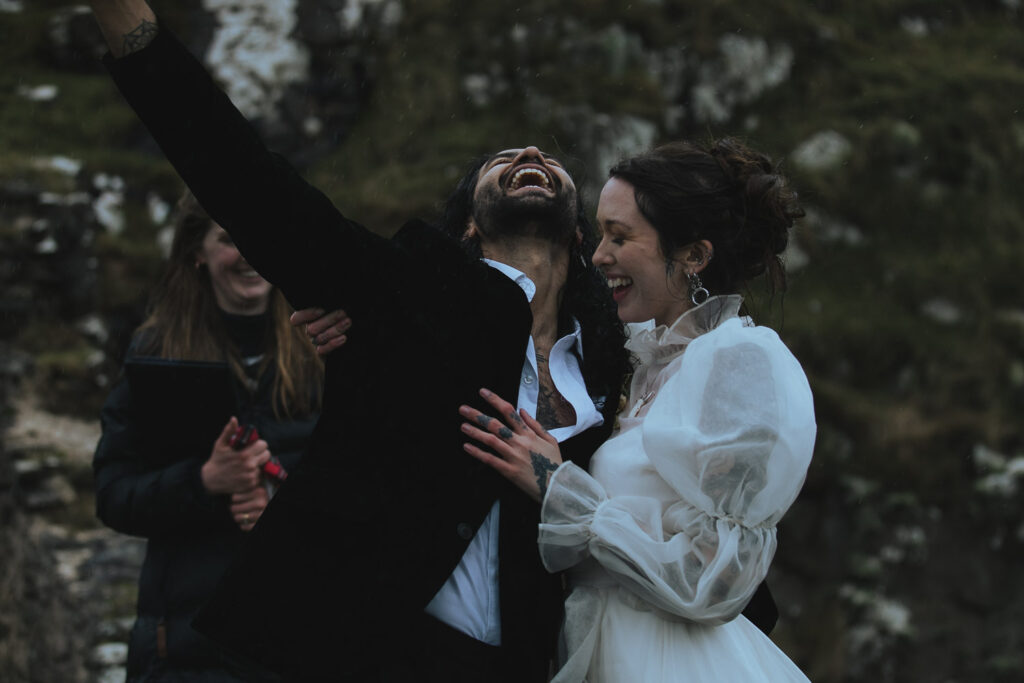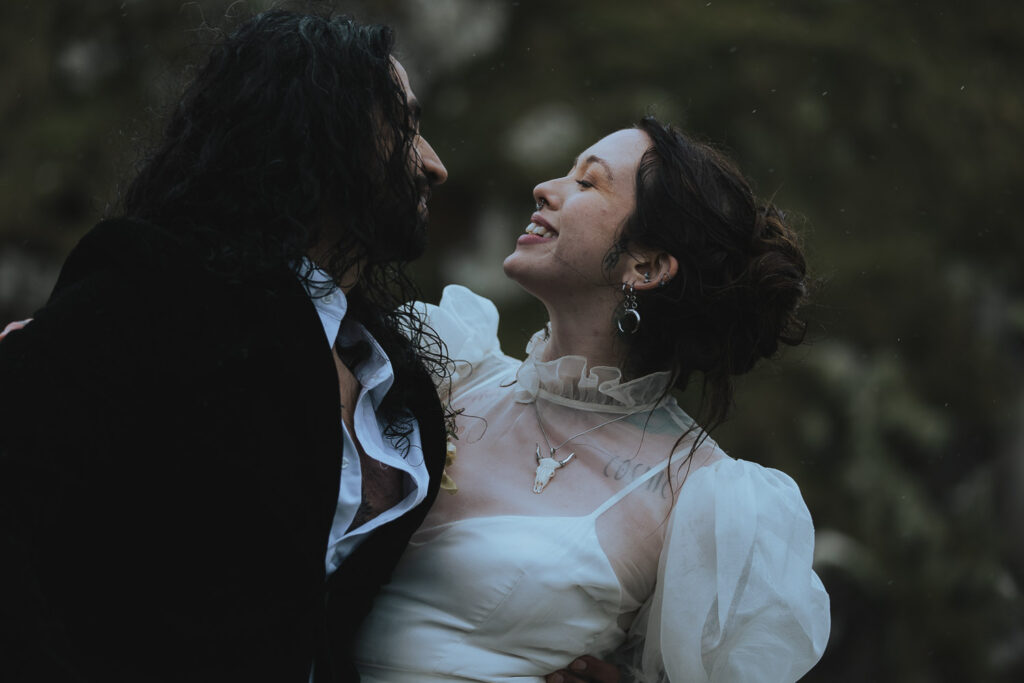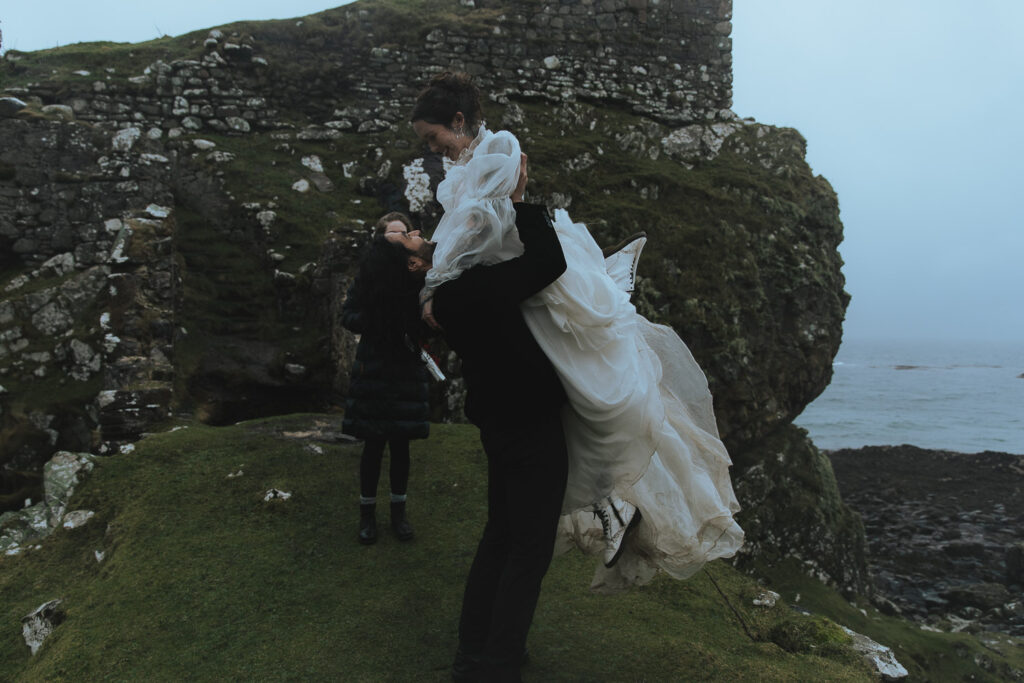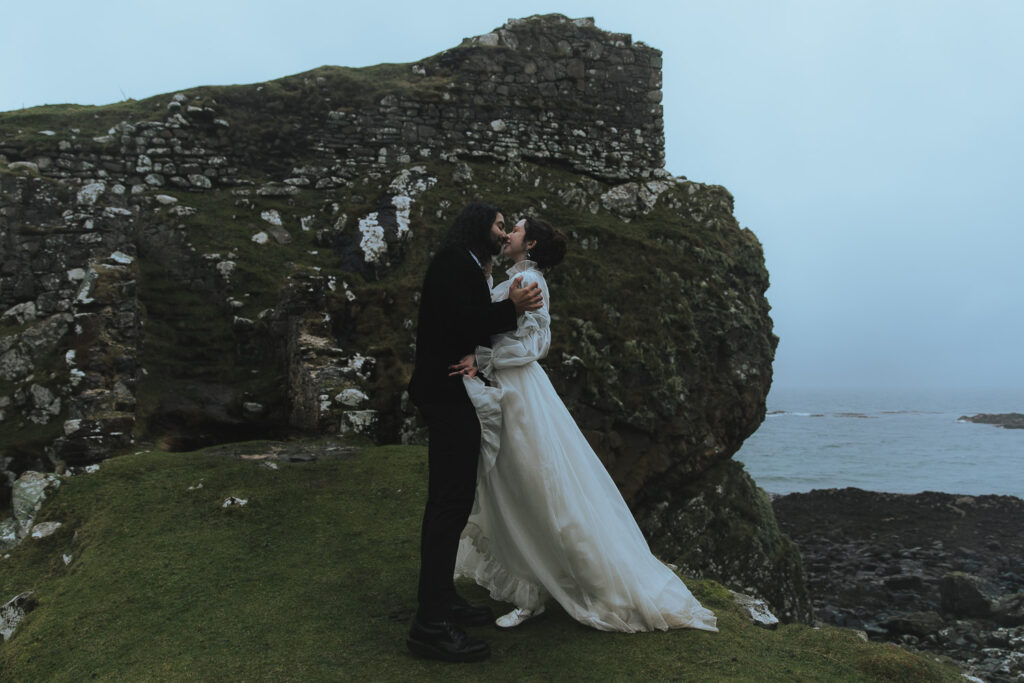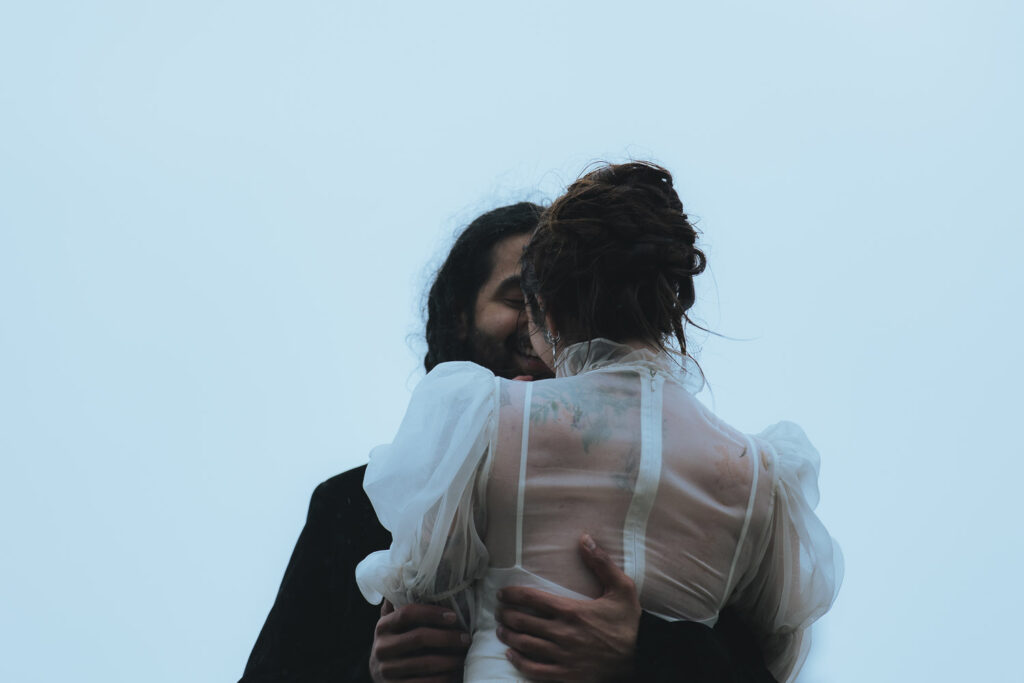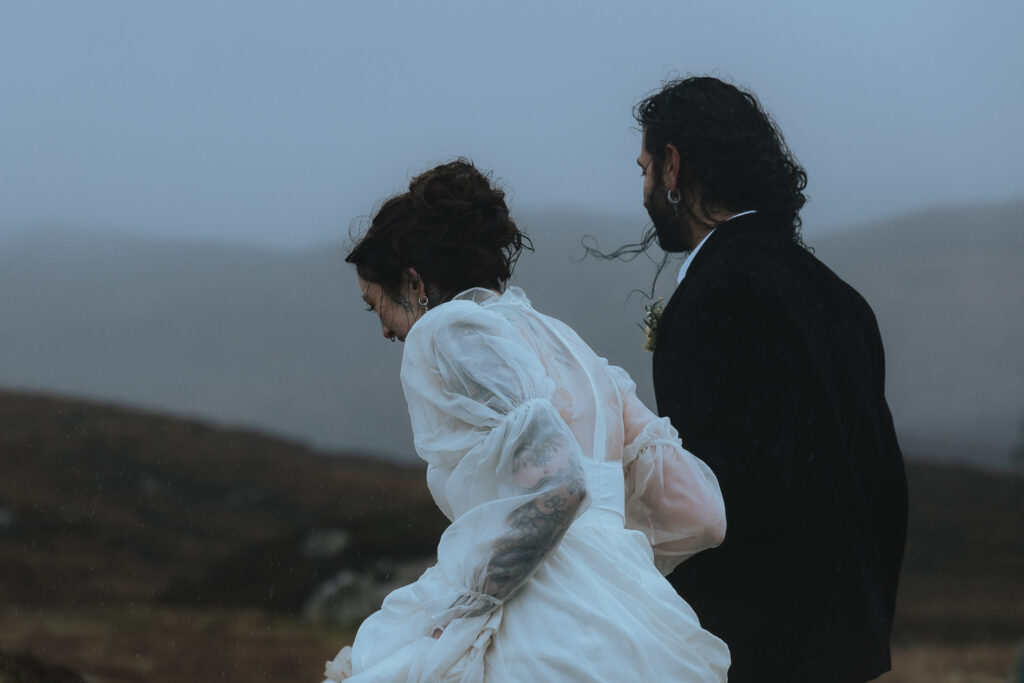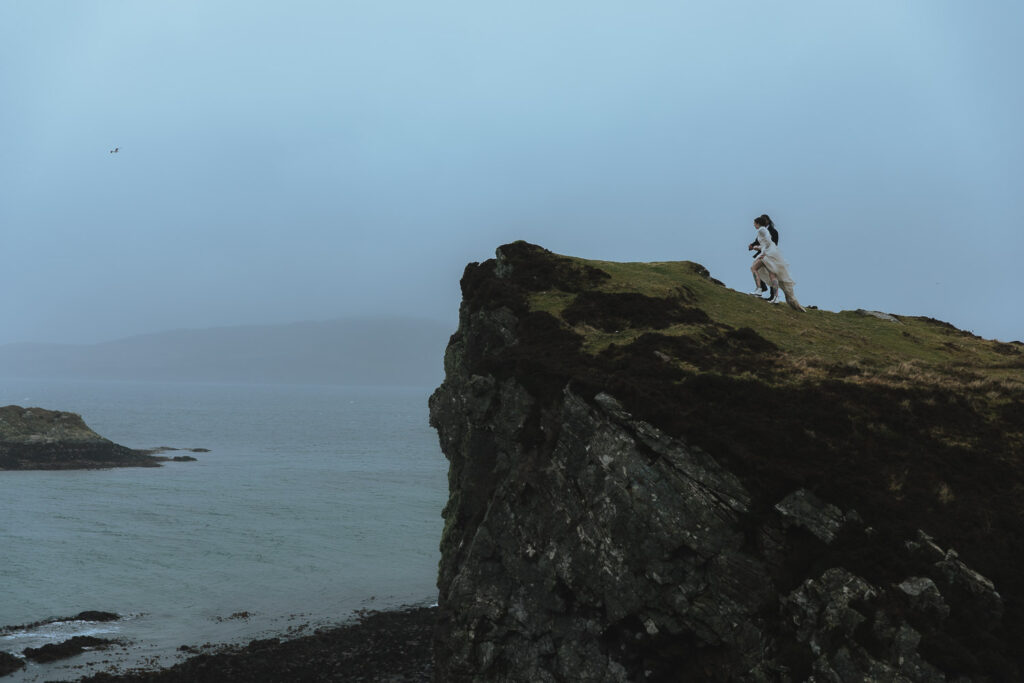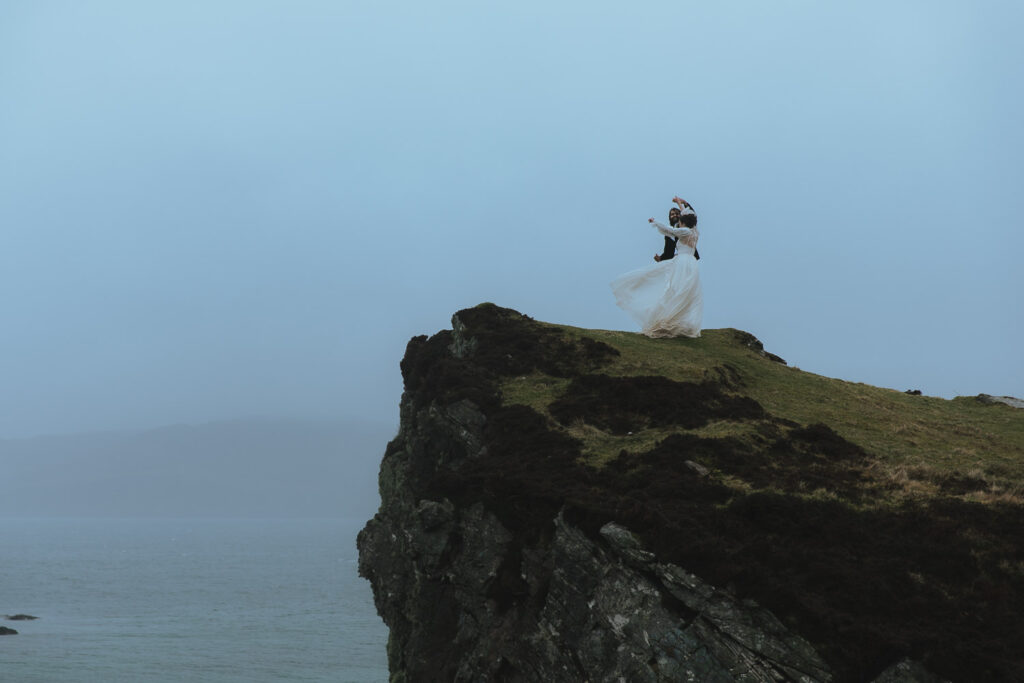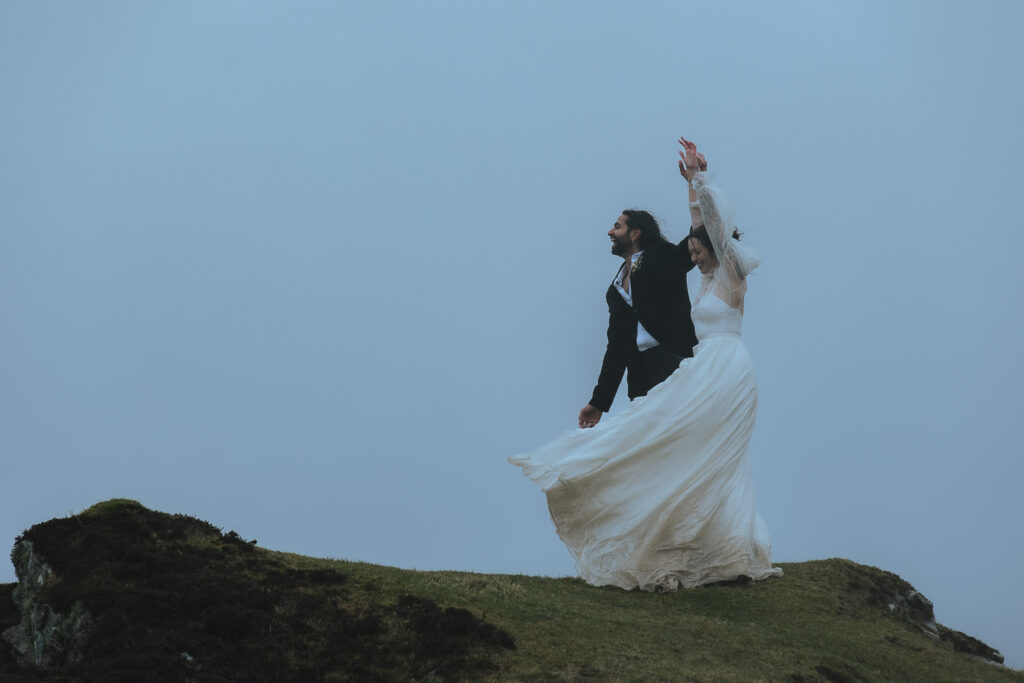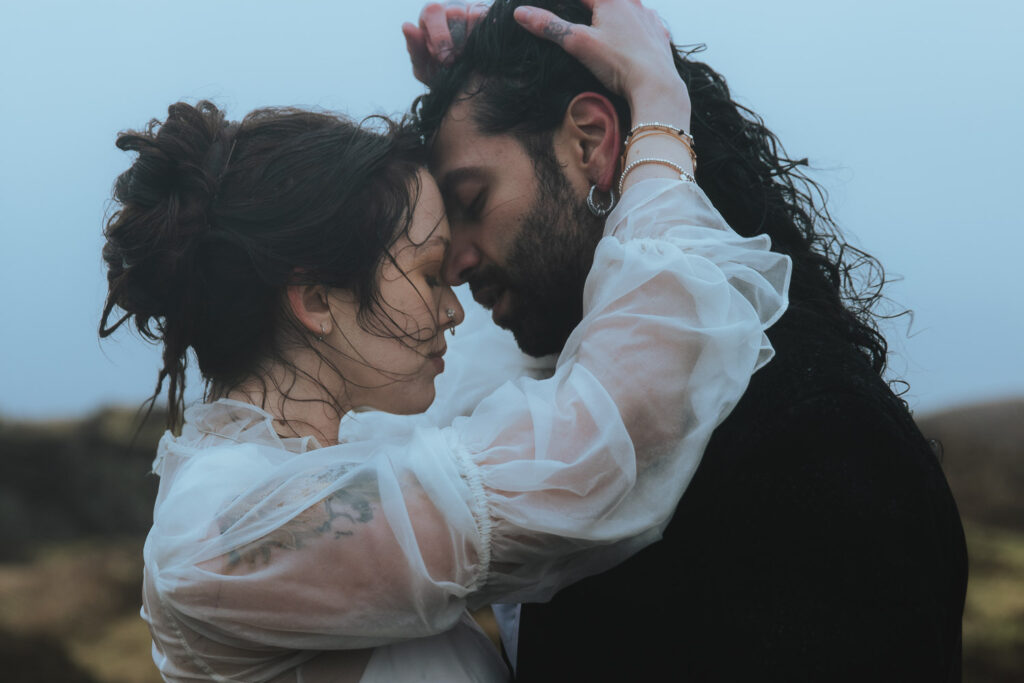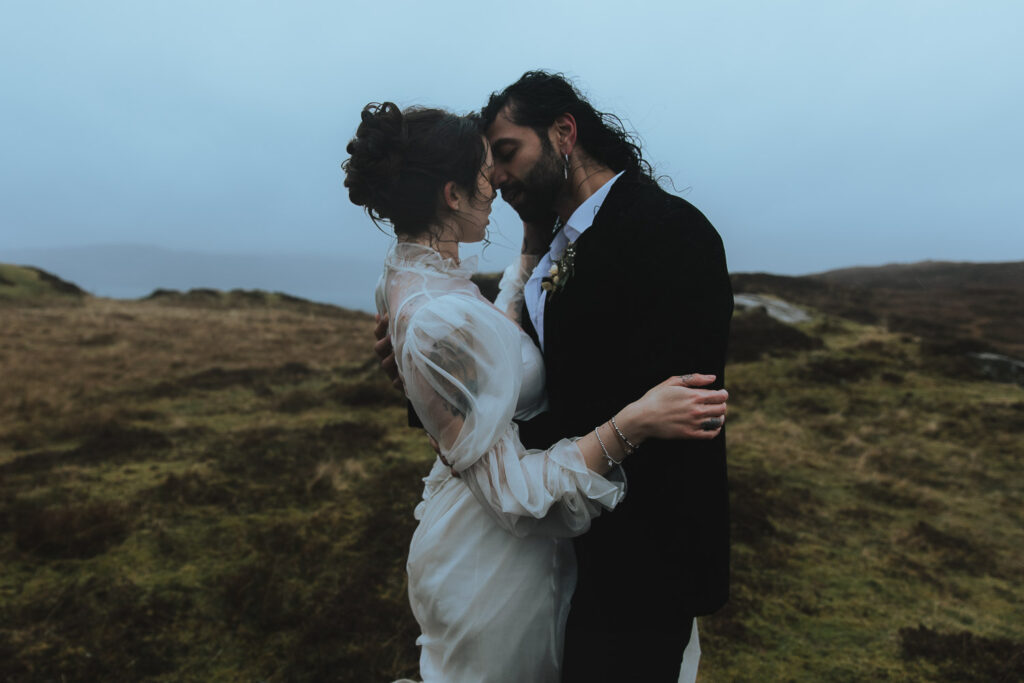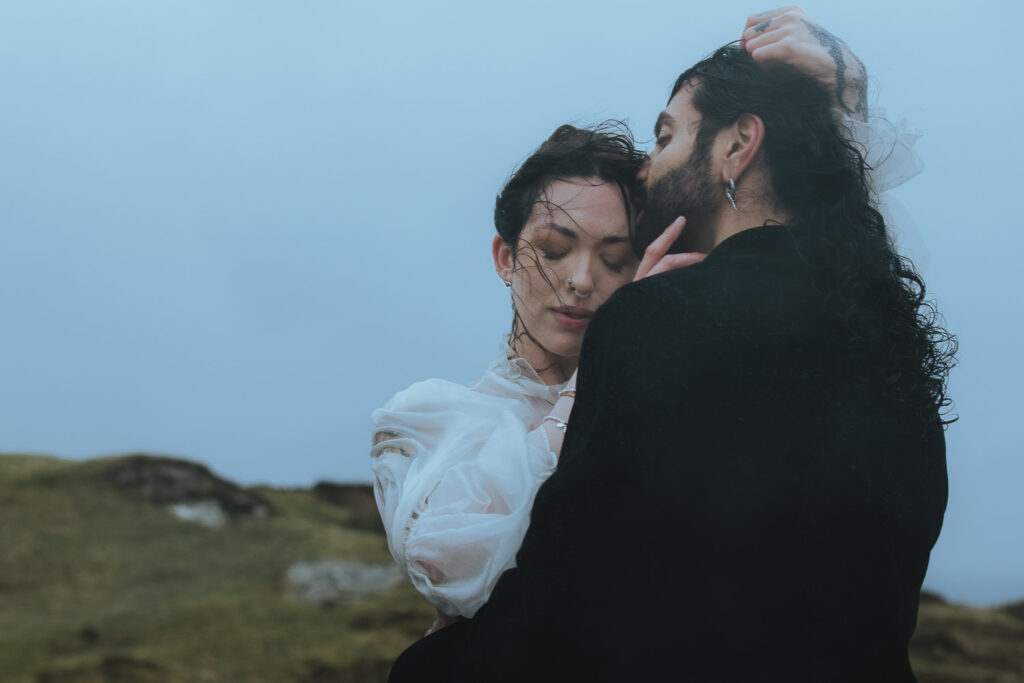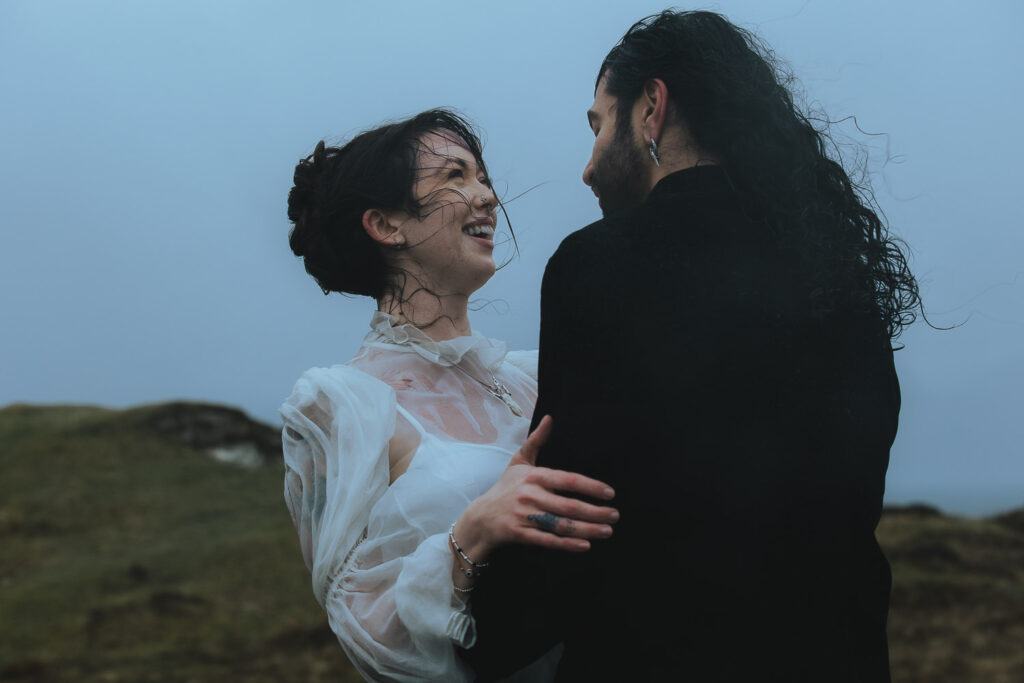 As we were all soaking wet at that point, we went back to the house to warm up a bit in front of the fire. We ended their Isle of Skye elopement with some blue hour magic on the shore in front of Tulach Ard House. If you didn't know, blue hour is my all-time favourite part of the day, and this one didn't disappoint!